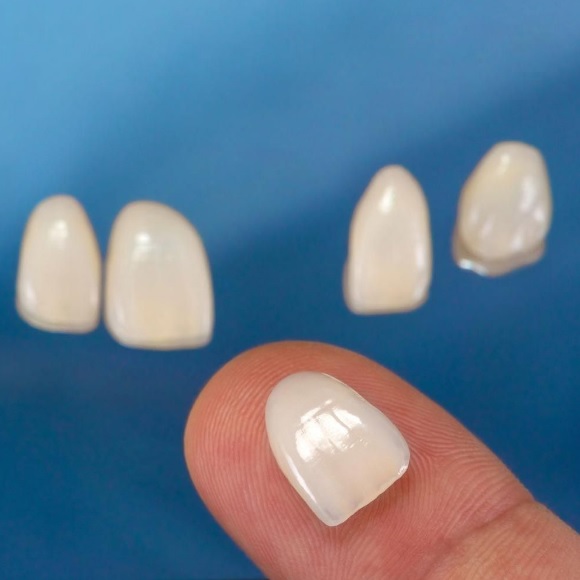 When it comes to enhancing your smile through modifications on your tooth, dental veneers may just be the treatment you are looking for.
This can help address problems such as minor tooth fractures and discolourations to minor gaps on your tooth without the need for Orthodontic treatment such as dental braces.
Patients testify to how their smile has drastically and beautifully changed, contributing to their confidence. Aside from that, a better smile through dental veneers Sydney is also an indication of a good overall oral health.
Patients maintain their oral health through proper maintenance of their dental veneers, therefore reducing the chances for developing oral problems such as bad breath and tooth decay.
But how much do veneers cost? What exactly is the cost of having a beautiful smile through dental veneers?
Dental Veneers Cost in Sydney
Veneers cost Sydney depends on the material of choice. The more affordable composite dental veneers are priced at around $650 – $1,000 per tooth in Sydney. Meanwhile, porcelain dental veneers cost is around $2,000 per tooth.
Significant adjustments from the set prices may be considered depending on the other procedures that will be performed prior to treatment and this may include a complete mouth rehabilitation to ensure the longevity of the dental veneers.
Veneers Price at North Ryde Dentistry
A smile makeover with dental veneers is one of the most costly procedures in cosmetic dentistry. This is an investment well spent if your cosmetic dentist Sydney has considered all the factors to identify you as a suitable candidate for dental veneers.
Without the guidance and recommendation of the best cosmetic dentist Sydney, you may be spending for an unnecessary procedure.
North Ryde Dentistry prides itself in having highly qualified cosmetic dentists that offer dental veneers at one of the most affordable costs for dental clinics in Sydney. Composite veneers Sydney are valued at $595 per tooth and porcelain veneers Sydney at $1,200 per tooth.
Our friendly team will also help you through the process and make sure that you understand the treatment plan, veneers teeth pros and cons and objectives so you are well aware of the cosmetic dentistry cost and how your investment on your smile will go. Any variations to the set price will be discussed prior to treatment, ensuring the patient that no unnecessary procedures that entail extra expenses are done.