The North Ryde Dentistry @ Macquarie Park Team
At North Ryde Dentistry, we have a simple philosophy, which is to provide quality dental treatment, in a friendly and caring manner, at exceptional value, to ensure that our patients receive value for money.
We have the latest dental equipment, technology and materials, along with experienced dentists to provide you with the very best dental care that we offer.
Dr Philip Song
Bdent (Hons) Sydney
BSc (medical Laboratory) Melbourne
FICCDE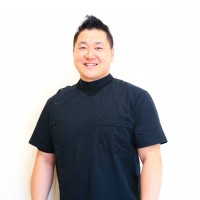 Dr Philip Song Graduated from Sydney University Bachelor of Dentistry with Honours. During his University studies, he was awarded the University of Sydney Academic Merit prize, awarded to the top performing student in each faculty. Feedback from his patients is that he is a kind, considerate and gentle dentist within the community and has had many referrals to him through his existing patients. Philip has a wide depth of experience in many facets of dentistry ranging from simple restorative, endodontics, periodontics, orthodontics to more complex crown and bridge work.
Dr Philip Song is a firm believer in continuing education and believes it is important for a dentist to have the most up to date knowledge of materials and procedures to provide patients with optimal dental care, thus he regularly attends conferences, seminars and he likes to be able to offer his patients the best clinical practice dentistry. Philip has completed several programs which include a comprehensive program in Orthodontics and was awarded the Fellowship of the International College of Continuing Dental Education (FICCDE) in the field of Orthodontics in General Practice. In addition to this Philip is also an accredited provider of Invisalign and as well as being accredited by the Australian Society of Implant Dentistry (ASID).
Dr Madeleine La
BDS Queensland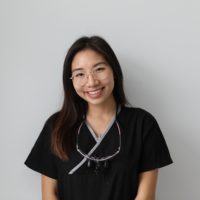 Dr Madeleine La is a friendly, compassionate dentist who attained her Bachelor of Dental Surgery from James Cook University in Queensland. She has gained experience at dental hospitals throughout Australia including Cairns, Townsville and Tasmania. Since then, she has now settled back home and has the pleasure of servicing private practices throughout Sydney.
Dr Madeleine believes in a patient-centred focus and loves servicing families. Her philosophy is providing high-quality treatment and ensuring a pleasurable dental experience. Under her care, even the most anxious patients feel at ease. Dr Madeleine believes in preventative care and teaching children the importance of oral hygiene from a young age. She enjoys all aspects of general dentistry with an interest in cosmetic, prosthodontics and paediatric dentistry. She is committed to continuing dental education for the benefit of her patients and is an author, having published a dental journal article.
Dr Madeleine speaks English, Cantonese and basic Mandarin. She is passionate about helping those that are less fortunate and has spent one month in Cambodia, volunteering in prisons and schools. She would love to bring her skill set to other less fortunate parts of the world with South America next on the list.
Away from work, she enjoys relaxing on the beach, food blogging, hiking, painting and spending quality time with friends and family.
Marcel Basoeki
BOH (Usyd)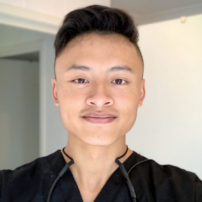 Marcel graduated from an Oral Health degree at the University of Sydney, where he received multiple scholarships/awards for both academic and clinical excellence.
He continues to enhance his skills by attending post – graduate dental courses, run by leading professionals in their field.
Marcel enjoys all aspects of dentistry, with a particular interest in children's and family dentistry. He aims to ensure that all of his patients have a comfortable, informative and enjoyable visit to the dentist where treatment options are discussed thoroughly and with complete transparency.
In his spare time, Marcel enjoys going to the beach, walking his dog and a good barbecue.
Practice Policies:
North Ryde Dentistry @ Macquarie Park is member of the Australian Dental Association (NSW Branch) Limited:
Payments
Payment is required on the day of your treatment. We accept cash, Mastercard, Visa, and EFTPOS.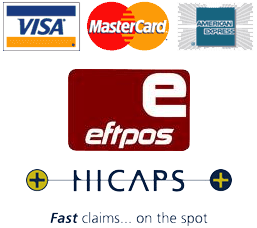 Treatment plans
A written treatment plan can be provided for you to take home and view. We are available to discuss this with you at anytime should you require further information on your recommended treatments.
Appointments
Should you wish to re-schedule your appointment we require 24 hours notice so that we may accommodate our other patients.
Health funds
We can process most health funds on the spots using our Hicaps facility
About