Root Canal Therapy North Ryde And Macquarie Park
Root canal therapy is also known as endodontic treatment. This is intended to remove the nerve/pulp when it gets inflamed or infected.
There are many reasons for it to be infected such as:
Excessive tooth decay
Leaking crowns or fillings
Repeated dental procedures done on the tooth
Cracked or chipped teeth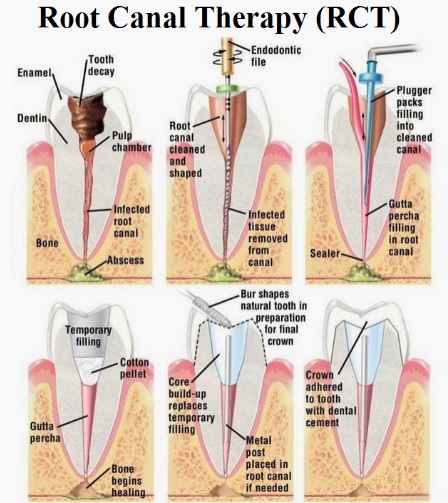 In this procedure, the tooth pulp that is infected is removed; the inside part of the tooth is then cleaned and disinfected and then it is filled and then sealed Afterwards, the tooth is restored through the use of a dental crown or large filling.
Root canal therapy is much like the routine filling. This can be completed in several sessions.
North Ryde Dentistry is around 11 minute drive when coming from Ryde Library. Head northwest on Pope St toward Devlin St/A3 and use right lane to turn left onto it then use the 2nd from the left lane to stay on it. Go left at the 1st cross street onto Blaxland Rd and make a U-turn then use the right 3 lanes to turn right at the 1st cross street onto Devlin St/A3. After 3.8 kilometres, slight left toward Waterloo Rd and go left onto it. At the roundabout, take the 2nd exit onto Khartoum Rd then left onto Talavera Rd where you will reach our dental clinic on the right side.