Get A Discount From Us And Save!
View our range of Special Offers across 5 categories below:
Please call one of our friendly staff on (02) 8090 1102 for more information and to make a booking.
1) Website Special: No Gap for 1st Visit (With Health Fund) or $149 (Without health Fund) – New Patients Only
North Ryde Dentistry @ Macquarie Park is offering all new patients on their first visit a gap-free (i.e. health fund rebate only) check-up and clean.
What this $149 package includes:
Comprehensive Oral Examination and Consultation ($65 regular price)
2 Small X-Rays ($35 each) & 1 x Large Panoramic OPG ($85 regular price)
Scale, Clean & Polish ($125 regular price)
Fluoride Treatment ($35 regular price)
Your first appointment normally takes anywhere between 45 minutes to 1 hour.
For patients without private health insurance this special offer will cost only $149. Call or e-mail us today to see one of our dentists. If we are busy and unable to take your call, please leave a voicemail and we will respond within 1-2 business hours.
Item #: 011; 037; 022 x 2 or 022 x 4; 114; 121.
2) Website Special: Save 40% on Dental Crowns and Veneers.*
One – Visit Dental Crowns and Dental Veneers, using CAD/CAM Technology, Quality Guaranteed!
Save 40% on Dental Crowns: Offer price is from only $1,450 each in a single visit.*
Save on Dental Veneers: Payment Plan Available – Composite Veneers $595 each and Porcelain Veneers from $1,200 each (only for a package of 6+ veneers).
Dental Veneers Item #: 015, 074, 556 per porcelain veneer; 526 per composite veneer
Dental Crowns Item #: 613 for Emax Crowns and Zirconia Crowns; 615 for Porcelain Fused Metal Crowns; 618 for Full Metal (including Gold) Crowns
3) Affordable Invisalign Treatment from $4,100
Comprehensive Package: Unlimited aligners within 5 years of treatment time. $ 7,490
Moderate Package: Up to 26 aligners and unlimited refinement aligners for 2 years. $7,290
Lite Package: Up to 14 aligners and 2 sets of refinement aligners for 2 years. $6,490
Express Package: up to 7 Aligners: $4,100
Item #: 037; 071 x 2; 073 x 6; 825 x 2. 014 Consultation fee not included in special offer above but is rebated against the cost of treatment when completed.
Take -Home Teeth Whitening $349
In-Chair Teeth Whitening $449
Bundle In-Chair + Take-Home whitening $549
Teeth Cleaning + In Chair Whitening $549 by Oral Health Hygienist
Teeth Cleaning + In Chair Whitening $649 by Dentist
Item #: 118 x 12 for in-chair teeth whitening; 119 x 2 and 927 for take-home teeth whitening.
5) Orthodontics – Traditional Braces from $5,000*
Save up to 20% on traditional braces.
No gap consultation and case workup
Using state of the art Damon brackets where indicated
The special promotion is available for routine orthodontic cases
Retention/ retainers will be an additional fee
*Offer subjects to change without notice. To take advantage of this website offer, you need to mention it at the time you book your appointment with us at North Ryde Dentistry.
Speak to one of our friendly staff on:
Phone : (02) 8090 1102
E-mail : info@northrydedentistry.com.au or
Visit us in person at Unit 4, Building B, 64 Talavera Rd, Macquarie Park, NSW 2113 – right opposite Macquarie Shopping Centre. (diagonally opposite Open Kitchen Restaurant within the Focus Building complex)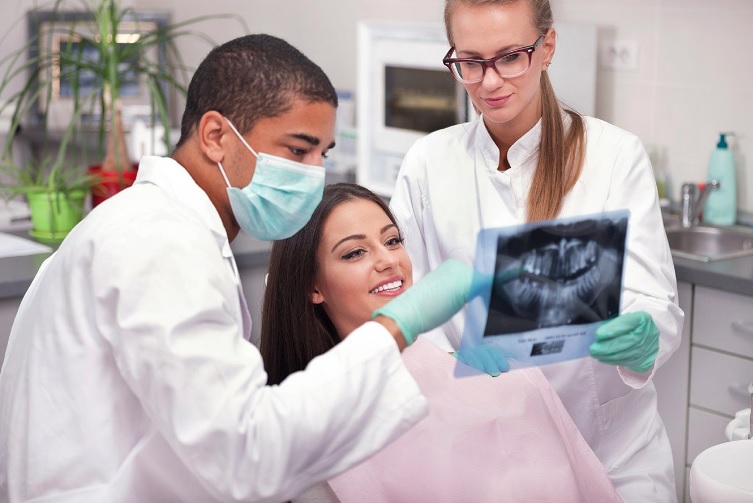 Blenheim Park and North Ryde Dentistry is only 4 minute away from each other. So driving to our dental clinic, head northwest on Epping Rd toward Delhi Rd and use the 2nd from the right lane to turn right onto Delhi Rd then use the left lane to merge onto M2 via the ramp to Hills District. Take the Talavera Rd exit toward Macquarie Park and after 400 metres, use the left 2 lanes to turn left onto Talavera Rd where you will reach us on the left side of the road.
North Ryde Dentistry @ Macquarie Park – Special Offers