If your reason for a dental visit involves one of the following: minimal tooth cracks or fractures, minor tooth discolourations, oddly-shaped tooth, small gaps in between the front teeth, an asymmetrical smile, or anything that concerns smile enhancement, then dental veneers may be the recommended treatment choice for you.
Dental veneers Sydney are thin shells of material that are placed onto the surface of the tooth to beautify the smile and contribute to the patient's confidence.
Porcelain Veneers Sydney are one of the two materials available in most dental clinics. With the help of your best cosmetic dentist Sydney, an appointment can help identify whether you are a suitable candidate for your treatment.
Advantages of Porcelain Veneers
Natural looking, with the shine, appearance, hue, and feel of natural teeth

Long-lasting treatment of up to 15 years with proper maintenance and good oral hygiene

Stain and abrasion resistant

Withstands heavy forces from chewing and biting food

Contributes greatly to the patient's self confidence with a better smile and outlook
Disadvantages of Porcelain Veneers
Expensive investment, with the average veneers cost Sydney ranging around $1200 – $1400 per tooth

Permanent treatment with enhanced

tooth sensitivity

due to shaved off enamel

Abrades the edges of opposing natural teeth

Additional treatment of

teeth whitening

may be required for natural teeth to maintain a harmoniously coloured set of teeth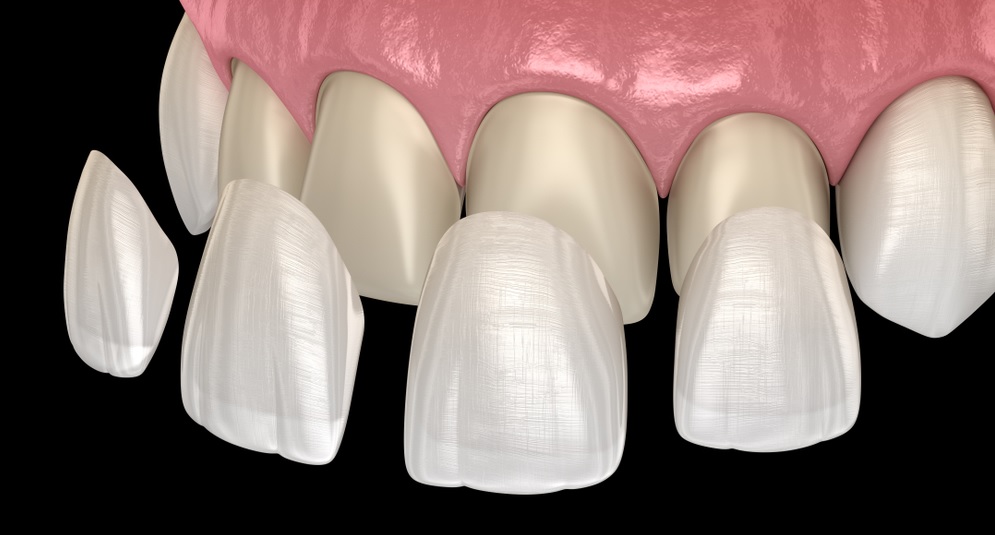 Porcelain Veneers are fabricated in the laboratory. Your first visit will be allotted for preparing the teeth and taking of a mold for the cast which will be sent to the laboratory for construction of your dental veneers Sydney.
During the transition period, a temporary veneer is made in place by your Macquarie Park dentist.
With the stated reasons above, it is therefore important that you discuss with your cosmetic dentist Sydney your expectations for the treatment. Also, being that porcelain veneers are quite an expensive investment and an irreversible procedure, you should have your mind firmly set on having them done and be aware of veneers teeth pros and cons. 
However, patients need not to worry as this is an investment made worthwhile when done by a highly qualified cosmetic dentist. Many patients attest to the dramatic results of Porcelain Veneers Sydney.
So if you are considering this treatment, book your appointment with us now and let us help you with your journey towards that perfectly beautiful and healthy smile.