Braces are used to straighten misaligned teeth and help put teeth in their right place with respect to how a patient bites, for the general purpose of improving dental health. They are, in simpler terms, devices that correct the flaws of the jaw and teeth.
They work by applying incessant pressure over a certain period of time to drastically place teeth in the direction that they should be on.
While general dentists can do basic procedures of aligning the teeth, it is the orthodontists' task to repair dental abnormalities like malocclusions, open bites, deep bites, overbites, and cross bites.
Teeth braces are made up of a lot of components, including brackets, orthodontic bands, spacers, arch wires, ties, buccal tube, ligatures, and more, that work together to continuously pressure the teeth until they get to their proper place.
Orthodontists in North Ryde provide quality teeth alignment services at a very reasonable price. Consultations for the teeth's condition are typically free of charge for children.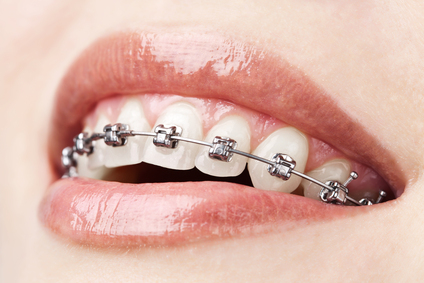 These dental clinics make use of the latest technology to correct misaligned teeth – some are so up-to-date that they already offer no-metal braces alternatives like Invisalign. The no-metal braces work best for adults who are uncomfortable with the idea of having metals on their mouth.
Because braces can be painful and can cause a great discomfort, most opt for painless ways to get their teeth perfected as they, adults specifically, could not function well at work or at school if they go through such discomfort.
It is thus important for parents to remember that the most ideal time for placement of braces is 10 to 14 years old as the teeth are most conducive to alignment at this time.
Braces Cost in Sydney
In Sydney, traditional braces cost around $8,000 – $15,000 depending on how difficult your case can be. This is why it is advisable to look around for a quality yet affordable orthodontist as the price could get hefty. Also, look for a dental clinic that offers payment plan to make it easier for you.
Braces Price at North Ryde Dentistry
At North Ryde Dentistry, our braces cost starts from $4,500 – $6,000+ depending on the severity of your case. The exact quote will only be determined once the dentist have examined your situation. Our traditional braces are actually affordable as compared to other dental clinics around Sydney and we also offer payment plan.