No doubt, these two dental appliances work well as intended by the dentist. However, it's also inevitable that you would have to choose which one of the two you'd like to ask your dentist to make for you since they have similar functions.
What's the difference between a dental implant and a bridge? What are they used for, anyway? Well, they are designed to be replacements for the loss of a natural teeth, as you could infer from the name of the implant itself.
So, are you asking, "Which is better? Bridge or implant?" Read on and find out more about tooth implant vs bridge and which is the better choice.
Because of its advanced technology, a tooth implant is decidedly superior than a dental bridge, although it doesn't mean that dental bridges cannot address the function for which it was created.
Dental bridges are okay if you're just having a single tooth replaced, but, when you've lost more than one tooth that sit next to one another, you're better off getting a dental implant. This is because bridges need to be secured and stabilised by other teeth beside it.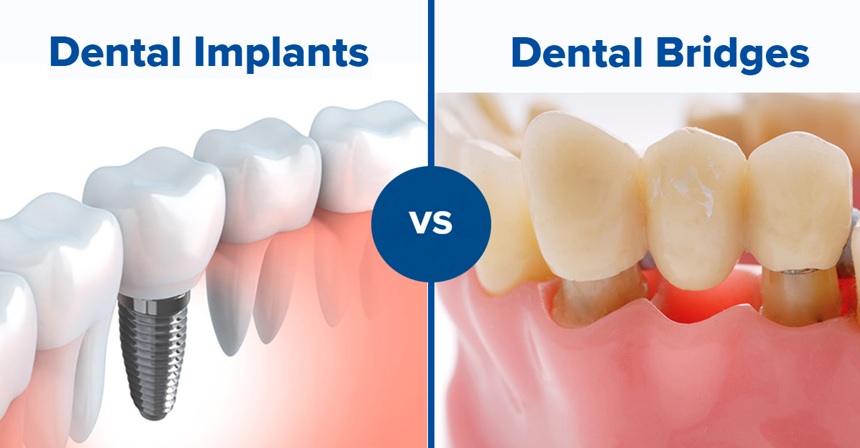 They both have advantages when it comes to longevity, as they can last several decades.
However, teeth implants require less from you when it comes to maintenance.
They're basically similar to maintenance-free batteries in cars and motorcycles – put them inside the engine, and you can let its life run its course until it shows signs of needing replacement.
Of course, you could learn all about bridge vs implant pros and cons. In the end, however, it all depends on your specific circumstances, which only the dentist can help you out with.