Dental implants in North Ryde are a breakthrough in the field of dentistry. They are a permanent solution to damaged or knocked out teeth.
Unlike dentures which could be removed and replaced at any time, tooth implant, which is in essence a small titanium post, is made to last a very long time, with some lasting even a lifetime.
They are instilled to the gums where they act like a root of a tooth. The crown is then placed on top where it appears like a real one because it has the durable support of a dental implant like that of a real tooth root.
Despite dental implants being a revolution from the traditional types of surgeries in dentistry, they remain to be convenient and comfortable.
Since they are deposited in the gums, the patient does not have to worry about any possibility of them falling off. Hence, they are a great way to restore one's confident and beaming smile.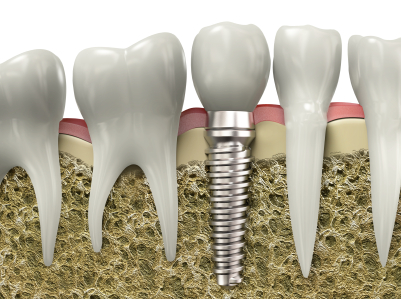 Dental implant cost in North Ryde are being offered at a competitive price rate of $3495 in the area. Their innovative nature is what makes them very pricey.
Because they are made to support a crown in a lifelong span, resorting to dental implants instead of dentures may be actually a smart decision for those who intend to solve their lost tooth problem at one regular consultation.
There may be additional surgeries required for a patient to go through like soft tissue surgery or grafting treatment to make sure that the process comes out trouble-free.