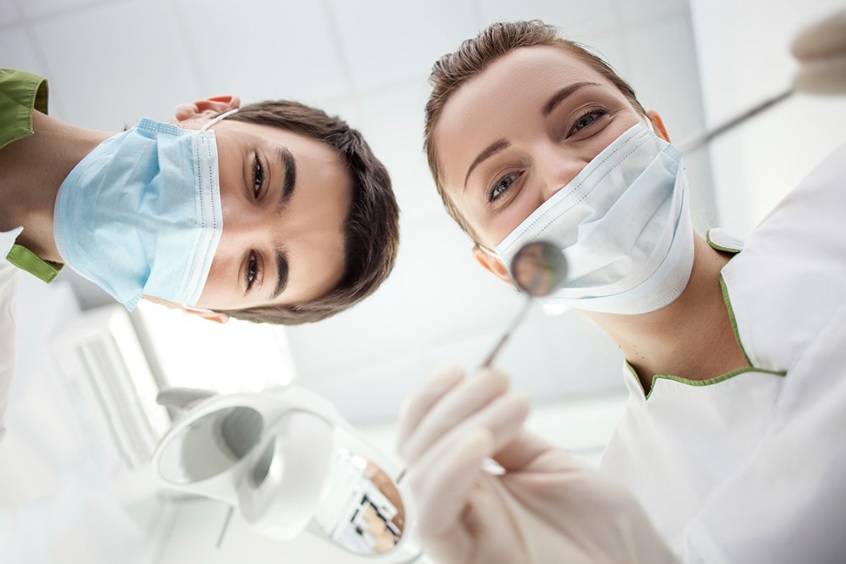 Welcome to North Ryde Dentistry!
North Ryde Dentistry at Macquarie Park offers world-class dental treatment tailored to your individual needs and addressing your personal concerns. We pride in using state-of-the-art and modern dental equipment in a friendly and homey setting with our highly skilled dentists dedicated to extending indispensable care for you and your family.
Our personalised treatments are specific to your goals with recommendations for better treatment from our team of capable dental professionals, laying out their clinical expertise to create a plan that is best suited and most comfortable for you.
Over the years, we have excelled in providing dental treatment and patient education for new and loyal patients that they have consistently returned to. We ensure that our patients leave our clinic with the treatment and outcome they expect, even exceeding these expectations as we continuously pledge for a global standard of Dentistry within reach of Macquarie Park.
These are just some of the many things that sets us apart. Our patient centered dentistry with a professional touch encourages patients to choose us as their Dentist near Macquarie Park.
In our clinic, we can help you reach your goals for a healthier and happier smile through the extensive range of dental treatments and procedures we have
Directions to get to North Ryde Dentistry
North Ryde Dentistry is located at Unit 4, Building B/64 Talavera Rd, in the vibrant suburb of Macquarie Park which is 13 kilometers north-west of Sydney Central Business District. It is easily located even when you search for "dentist near me" on the internet.
This building is just right opposite the Macquarie Shopping Centre which can be accessed through the Talavera Road then follow the U Shaped driveway until you reach us.
As one of our advocacies is to provide dental treatment for everyone, our dental facility is conveniently located in popular areas well loved by locals and foreign visitors. In such a way, travel to our headquarters is made easy with transportation available either by train, bus, or private car from North Ryde, Hornsby, North Sydney, and Wynyard train stations.
If you enjoy strolling, you can also easily reach our dental clinic while admiring the beauty of our location.
Known landmarks around our location are the Macquarie Shopping Centre and the Macquarie University. You can opt for on site parking or park at Macquarie Shopping Centre then cross the road to Focus Building which is just across the traffic light and on your right.
We are also just a kilometer walk away from Macquarie University Station. Take the Herring Road and to Talavera Road until you are able to reach our building.
For more information about the available dental services we provide in our clinic or for further help in reaching us, do not hesitate to send us a message or contact (02) 8090 1102 or check www.northrydedentistry.com.au and book your appointment with North Ryde Dentistry at Macquarie Park.
Dentist Near Me