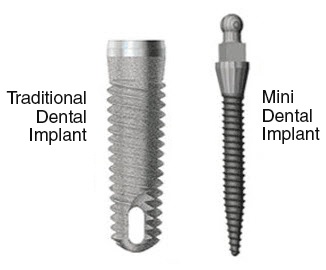 The options regarding dental implants have greatly expanded giving people a huge amount of flexibility on how they want to proceed with the treatment.
One of these innovations can be found in the form of mini dental implants which is growing in popularity receiving their fair share of the spotlight over the years.
Let us look at what is mini implant and how they differ from their regular implant variants.
It should be noted that not everyone is a good candidate in receiving dental implants due to a number of factors. Among the issues include having insufficient bone thickness, those having periodontal diseases and the likes.
It is good to hear however, that people were able to find a very good alternative found in the form of mini dental implants in Macquarie Park.
Are mini dental implants as good as regular implants? Well, more and more individuals are leaning towards the use of mini dental implants for a number of reasons.
For instance, mini implant does not require any type of surgery to perform. This in turn allows faster recovery period while at the same time, also makes the procedure more comfortable and convenient as a result.
Are mini dental implants cheaper? The answer to this question is yes, especially because patients will be able to avoid the cost coming from surgery.
With that being said, it is important to note that the success of this procedure relies heavily on the dentist so make sure that your dentist is skilled for the job.