Call Us Today: 8090 1102 or e-mail info@northrydedentistry.com.au or visit us at Unit 4, Building B, 64 Talavera Road, Macquarie Park NSW 2113.
Take -Home Teeth Whitening $299
Our take home kit contains a set of custom-made teeth whitening trays and effective low-concentration whitening gel. Whitening gel is applied to the trays, which need to be worn consistently for 30 minutes every day for a week or two to achieve the desired result.
This gives a more gradual change over the course several weeks. This is suitable for those that time poor and prefer to whiten in the comfort of their own home and the time of their choosing.
In-Chair Teeth Whitening $349
At North Ryde Dentistry we offer an express 45 minutes in chair whitening procedure with our SDI PolaOffice+ whitening system.
We have chosen this system over others is because this is proven to be the most efficient, longer lasting and affordable treatment for our patients. This procedure gives an immediate improvement to the whiteness of your teeth.
Some patients may choose to maximise and maintain the results by following up with a take-home whitening system. This ensures that the teeth stay white for longer.
The main benefit of in-chair teeth whitening is immediate results – a significant change in whiteness is seen within a short period of time.
Bundle In-Chair + Take-Home whitening $539
Item #: 118 x 12 for in-chair teeth whitening; 119 x 2 and 927 for take-home teeth whitening.
Offer subjects to change without notice.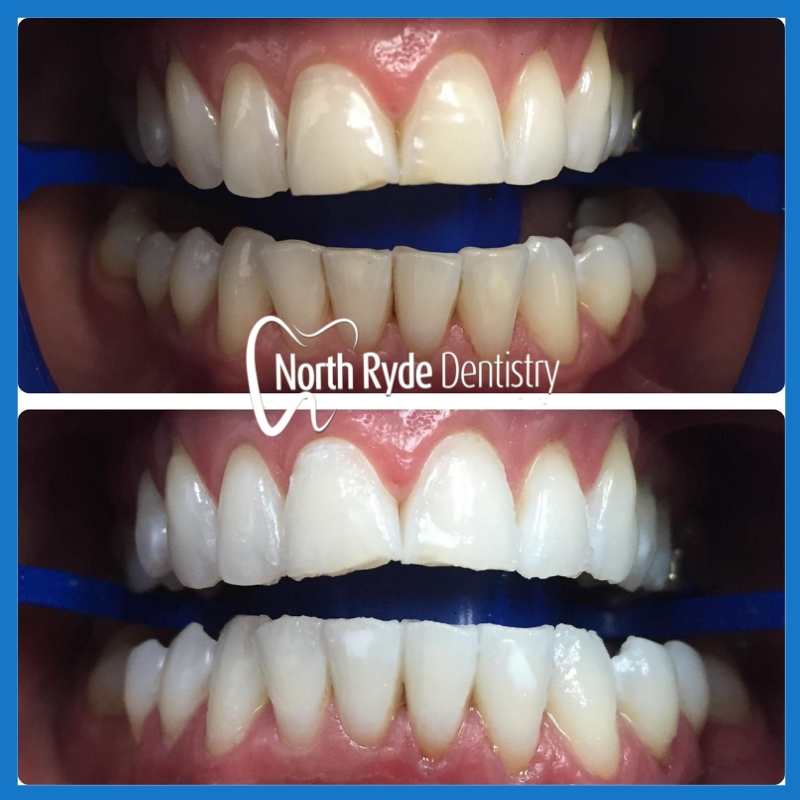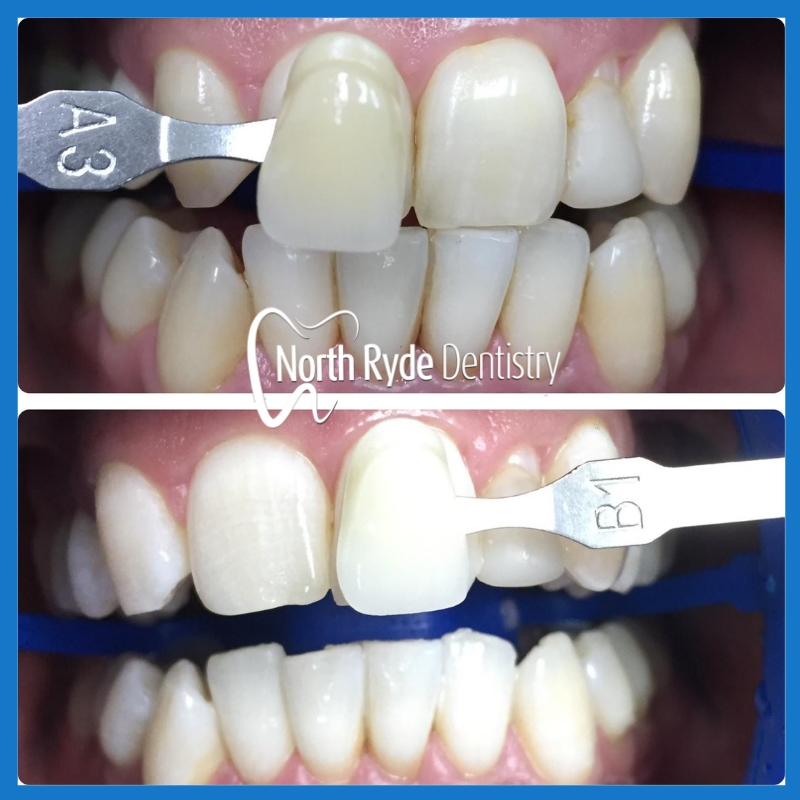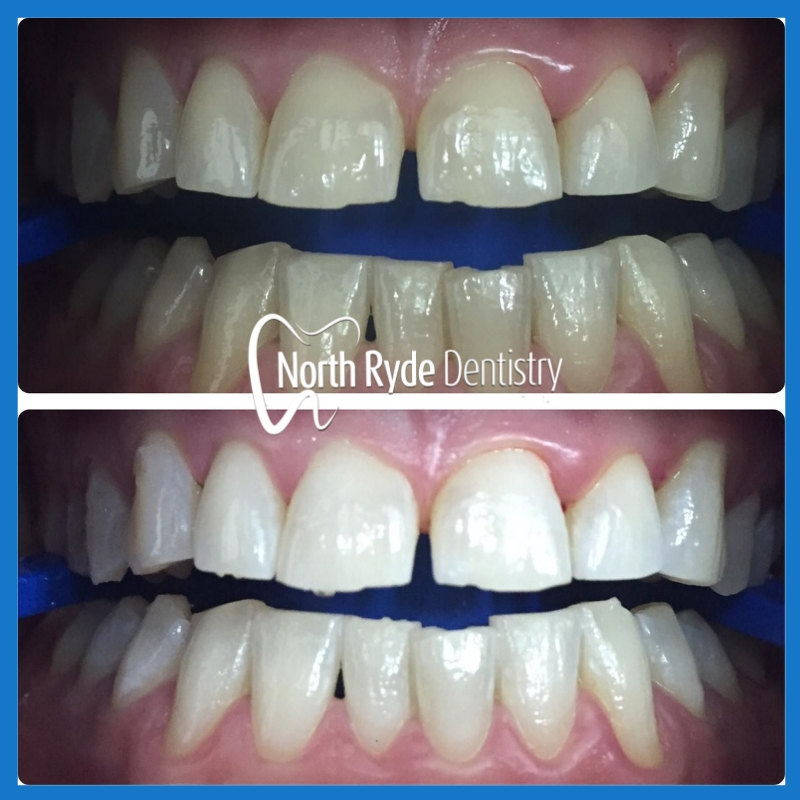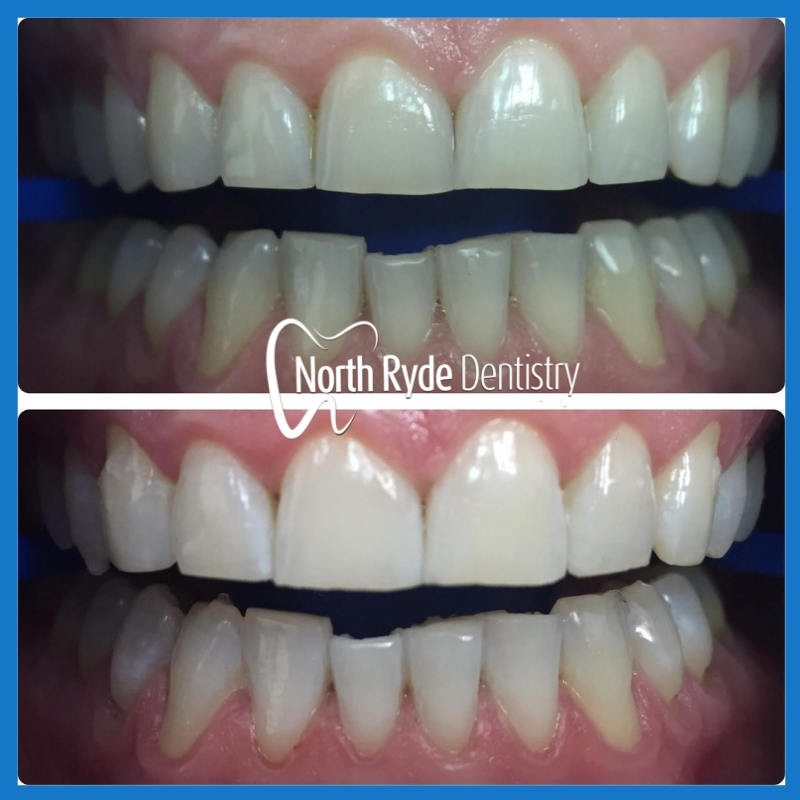 It takes around 7 minutes from Curzon Hall to North Ryde Dentistry. Head north on Agincourt Rd toward Balaclava Rd and turn right at the 1st cross street onto Balaclava Rd then use the right 2 lanes to turn right onto Epping Rd. Go left onto Herring Rd and right onto Talavera Rd where you will find us on the left.
My Map: https://goo.gl/maps/J35HfxuhrUr
North Ryde and Macquarie Park Teeth Whitening Specials